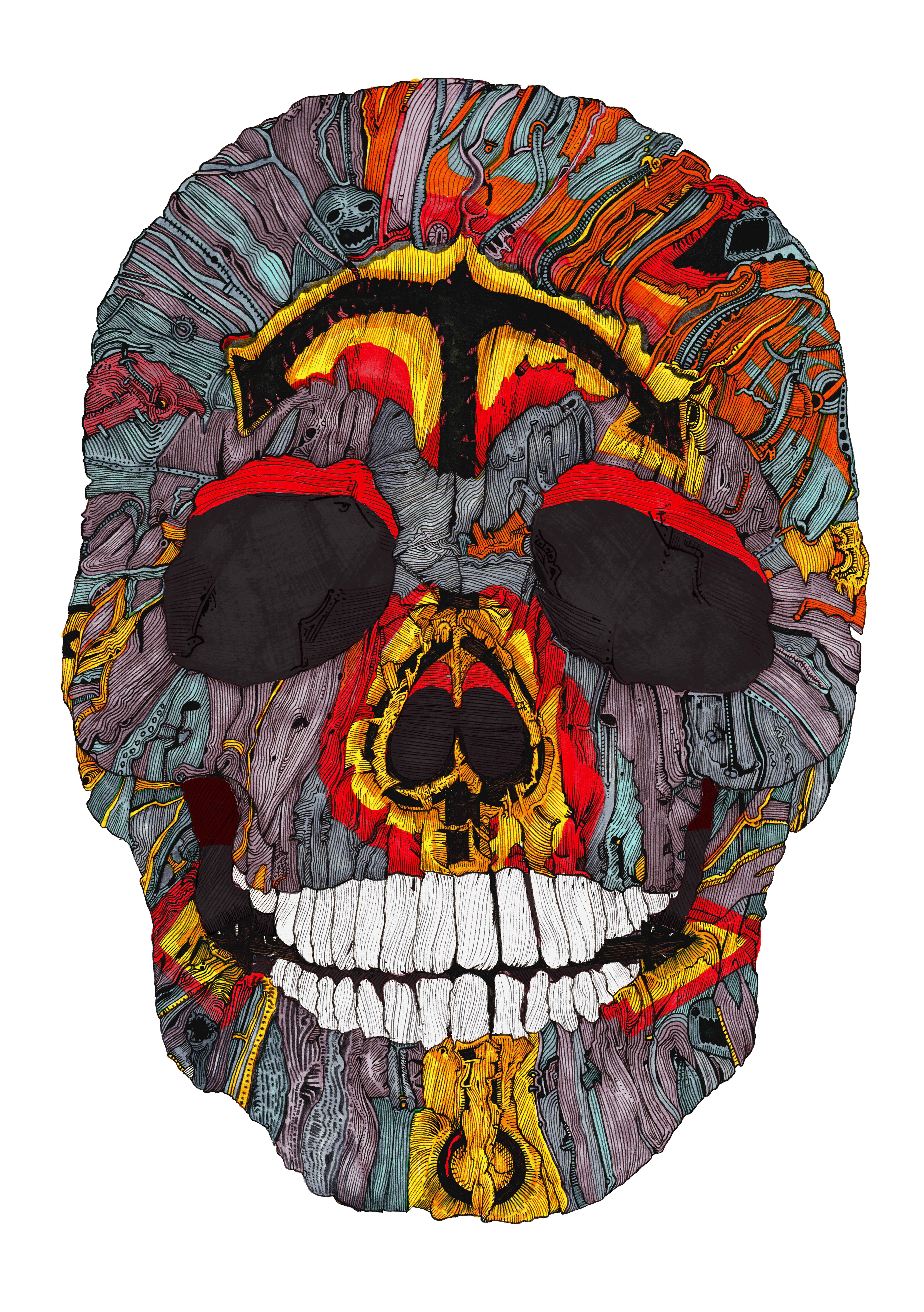 I lived in Barnstaple in North Devon for just over 2 years.
When I first moved there I came across a little shop that instantly caught my eye.
It was called The Cove Boutique. The owners were very friendly and I was so happy to see how they supported the creatives in their community. I asked Chay the owner if I could do a dedicate a skull in my series to the shop and he seemed happy with the idea, well that is kind of how I remember the conversation going, I hope I did The Cove justice.